The all new, ground breaking EKOI LEGENDE helmet has been designed by Benjamin BLANCHARD, then checked and validated by 2 Italian designers at the forefront of bike and motor bike helmet design. Made in Italy by a company that specializes in the manufacture of top-of-the-range cycling helmets.

The initial helmet design was then extensively tested and tweaked (as necessary) in the wind tunnel for optimal air penetration and air flow, and FINALLY it was personally tested and improved by, none other than, Romain BARDET, who has worn the helmet every day for training or racing since the start of the 2018 season.

The development of the EKOI LEGENDE helmet has required 2 years of painstaking work. We would like to thank Romain BARDET for his invaluable assistance in the development and refinement of this helmet, that he wore for the very first time in public on the Tour de France 2017 on the 14th of July (St Girons-Foix) stage, already a year ago, but those 12 months were necessary to improve helmet comfort and above all to reduce its weight (by 30g).

The design of this product was inspired by the first leather helmets seen in the 40's and called a hairnet (in English) or a boudin in french. Extremely well ventilated, with a wraparound shape for optimal air flow and protection, associated with the necessary comfort required for bike racing.
- 3 different foam thickness options.
- Internal cage in polypropylene for reinforced protection in the event of a crash.
- CAD-designed ergonomic shape (adapted to most european head shapes)
- Modern magnetically-closing buckle for precision fastening
- Optional transparent aero shell (sold separately) for added aerodynamics and protection from the rain and cold.
- Exceptional and never before seen helmet finish: transparent micro shell with the choice of brilliant, matt or GOLD finishing
- 28 vents for unbeatable ventilation.

- Height and circumference occipital adjustment + the choice of 3 different foam thicknesses for the perfect fit.
- Height adjustable occipital bone dial for a precision fit for every head shape.
- Specific left and right occipital adjustment for that precision fit for every head shape.

- 100% made in Italy.

- 5 YEAR WARRANTY (against all impairments, except in the event of a crash)
- HELMET (CRASH) REPLACEMENT WARRANTY: We will replace your helmet at half price should you damage or break your helmet resulting from a crash (warranty applies for the first 2 years following helmet purchase)


- 28 vents.
- Ventilated straps (excellent wicking).
- 3 different foam densities to choose from are supplied with the helmet for the perfect helmet fit adapted to fit every head shape and size.
- Fully-adjustable straps (below each ear).

- 9 different color options: National colors of France / Italy / Belgium / Spain. Plus matt black & brilliant white / Transparent / Matt black / Gold / AG2R La MONDIALE TEAM REPLICA
- Further customizing options on the EKOI configurator (foam color , wearer's name)

Helmet weight:
- 235g in size S/M 55/58 cm
- 255g in size L/XL 59/62 cm

- Full (liner & shell) In Mold.

Road cycling: Training and racing

For use:


The type of polystyrene used has been specifically selected for its performance and density.

- High-density, ultra light EPS with internal polypropylene cage.
SIZE GUIDE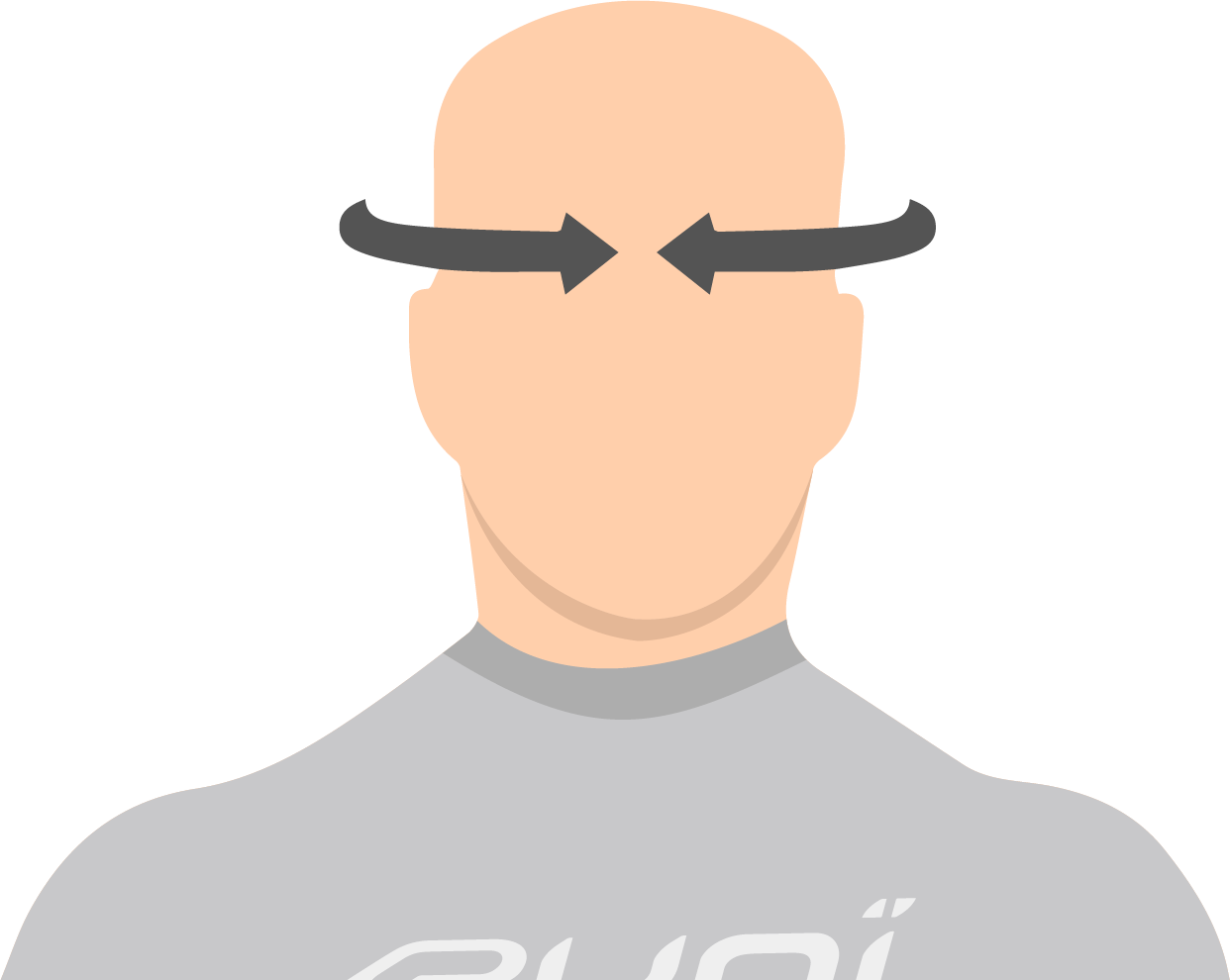 | | |
| --- | --- |
| S/M | 55-58 cm |
| L/XL | 59-62 cm |
---