The EKOI LEGENDE helmet design was made by a French designer, validated and adapted by 2 Italian engineers recognized in the world of bicycle and motorcycle helmets, made in Italy by a company specializing in high quality helmets.

It has been tested and finalized in the wind tunnel to control the aerodynamics and ventilation of the helmet, and finally tested and optimized by Romain BARDET.

The development of the EKOI LEGENDE helmet took 2 years of work.

The design of this product is inspired by the first leather helmets that appeared in the 1940s and called coil helmets ; it is very ventilated and very enveloping to promote air flow and optimal protection combined with the comfort essential for competitive practice.
- 28 ventilations for exceptional ventilation.
- Internal polypropylene cage for enhanced protection in case of crash
- Precise & modern magnetic buckle.

- Ergonomic computer-designed shape (suitable for European type skulls)
- 3 sets of foams of different thicknesses

- Transparent shell sold as an option (aerodynamics + protection against cold and rain)
- Exceptional and original finishes : transparent micro shell + glossy and matt finishes + GOLD

- Adjustment of vertical & horizontal occipital support + 3 different thicknesses of foam for a perfect fit.
- Adjustable occipital support and adjustable from bottom to top notch by notch for a positioning adapted to each morphology.
- Possible adjustment from left to right of the 2 occipital support pieces for a support adapted to each skull shape.
- 100% made in Italy.

- 28 vents.
- Ventilated straps (excellent wicking).
- Fully-adjustable straps (below each ear).

- Full (liner & shell) In Mold.


Weight:
- 235 g in size S / M.
- 255 g in size L / XL.

- 5-year warranty (against any damage except in the event of a fall)
- Fall replacement guarantee: replacement of the helmet at 50% of the price (guarantee valid within 2 years of the date of purchase of the helmet)
Road cycling: Training and racing


The type of polystyrene used has been specifically selected for its performance and density.

- High-density, ultra light EPS with internal polypropylene cage.
Internal polypropylene structure for a reinforced protection case of crash Tested in wind tunnel for aerodynamism magnetic buckle (precise/modern/rapid) Transparent removable shell (aero + rain and wind protection)
SIZE GUIDE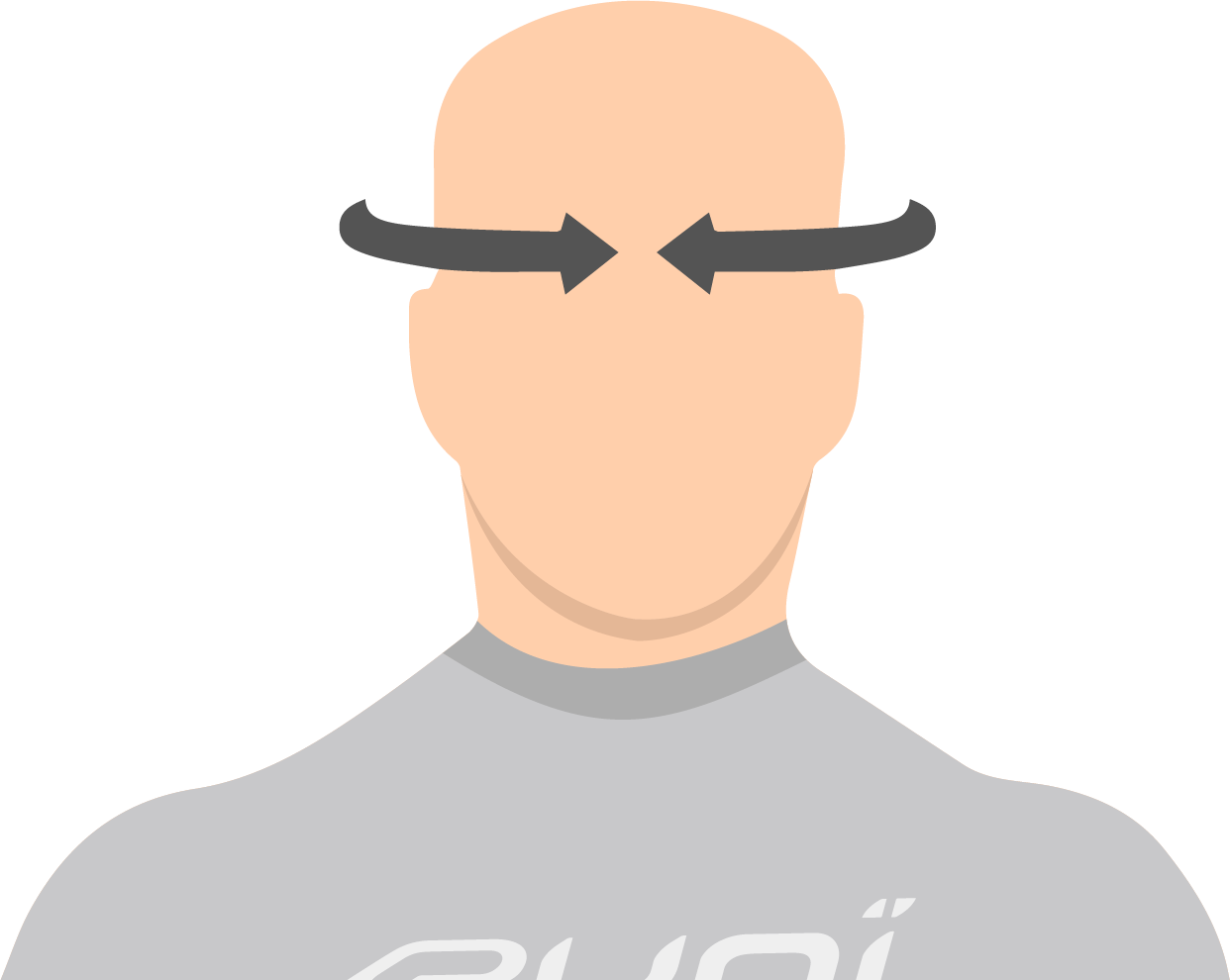 | | |
| --- | --- |
| S/M | 55-58 cm |
| L/XL | 59-62 cm |
---